Today Duncan Epping posted this video "Introducing VMware vSAN 7.0 U2".
Since the introduction, I am a fan of VMware vSAN Native File Services. With the introduction of vSAN 7.0 Update 2, vSAN Native File Services is also available for stretched vSAN clusters. How cool is that!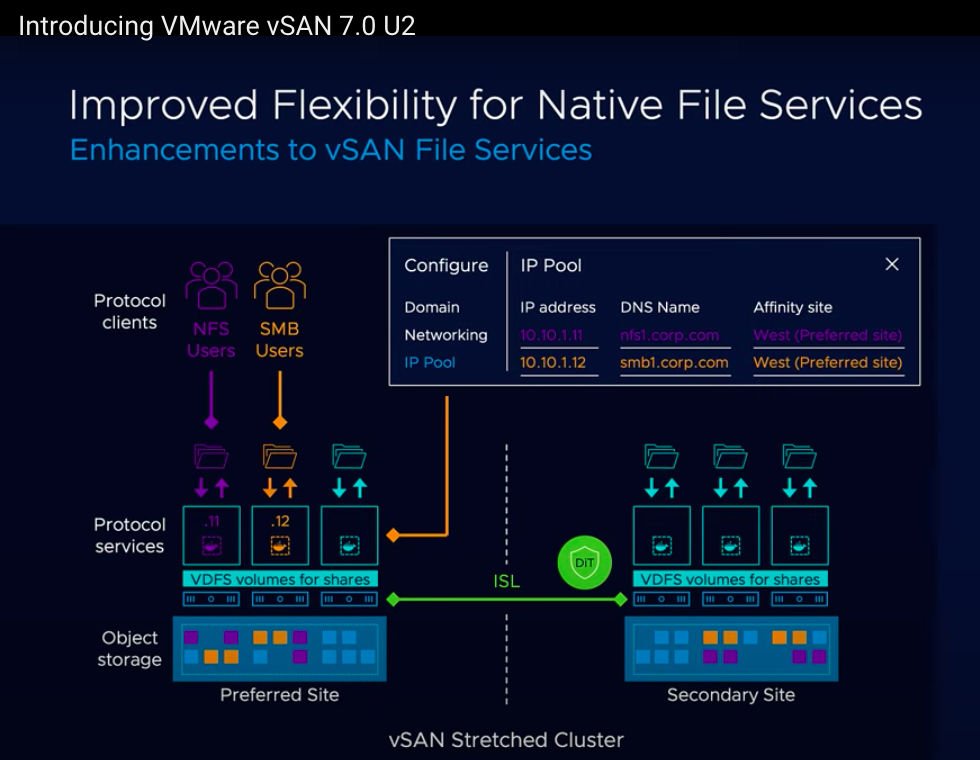 vSphere 7.0 Update 2 is already available for download.

Complete vSAN 7.0 Update 2release notes here.
You can find the vSphere 7.0 Update 2 release notes here.
Source: Yellow-bricks.com