Yesterday VMware released Version 7 of vSphere. After downloading the necessary software, I built a nested vSAN 7 cluster in my lab. This is not a deep technical blogpost just my first impression.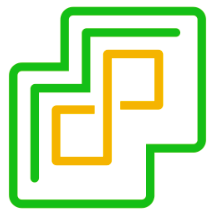 I chose a fresh installation instead of an upgrade. This has to do with the available resources in my lab. The installation was simple as usual.
Deploy 4 nested ESXi hosts
Install vCSA
Create a cluster
Configure networks
Create vSAN
Deploy vm's
Setup Skyline
Setup Backup
Deploying nested ESXi
When creating the nested ESXi hosts don't forget to check the CPU option "Expose hardware assisted virtualization to the guest OS". This is required if you want a working nested ESXi.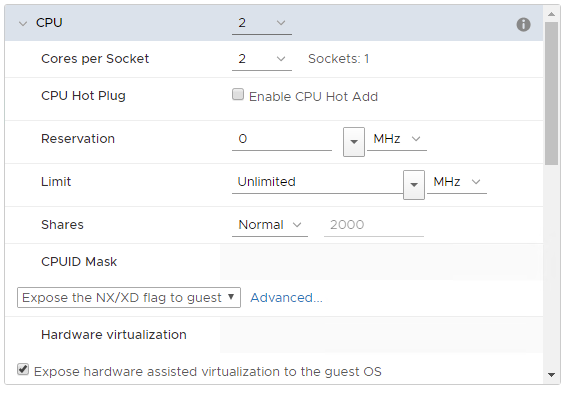 After spinning up the ESXi installation and just before the deployment, the following warning occurred.
This message is due to the obsolete CPU type of the physical ESXi host. Because it's a lab we ignore the warning and start the deployment. After a few minutes the installation is finished.

vCenter vCSA
The first thing that is noticed, is the absence of the vSphere-Client. Nobody used the vSphere-client either. So only the native HTML5 client is available.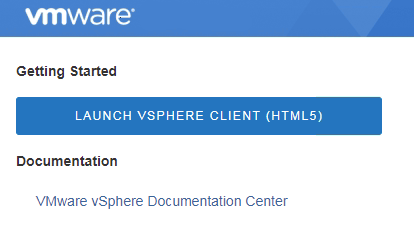 vSAN cluster
I've manually created a local vSAN cluster. I prefer this method because it gives more flexibility than the Cluster quickstart wizard. There are a lot of new and enhanced features.
New:
Simplify Cluster Updates with vSphere Lifecycle Manager
Native File Services for vSAN
Enhancements:
Integrated DRS awareness of Stretched Cluster configurations
Immediate repair operation after a vSAN Witness Host is replaced
Stretched Cluster I/O redirect based on an imbalance of capacity across sites
Accurate VM level space reporting across vCenter UI for vSAN powered VMs
Improved Memory reporting for ongoing optimization
Visibility of vSphere Replication objects in vSAN capacity views
Support for larger capacity devices
Native support for planned and unplanned maintenance with NVMe hotplug
Removal of Eager Zero Thick (EZT) requirement for shared disk in vSAN
The complete information can be found here:
The vSAN capacity monitoring has also been greatly improved. It gives a good overview of the current and historical capacity usage.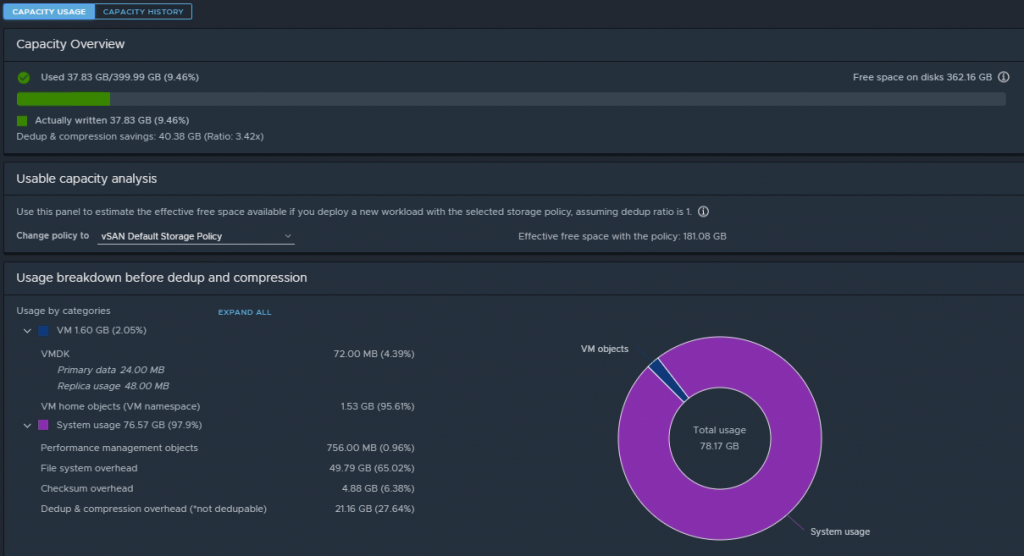 Virtual Machines
Windows 2019 is now available as Guest OS.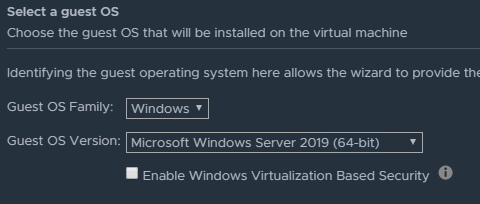 Skyline
Skyline gives a daily overview of security findings and recommendation from VMware environments. That is why I immediately added this cluster to Skyline. I wonder if there are any findings and recommendations after the first collection of data.
Update Skyline April 4, 2020
vSphere7 lab is connected to VMware Skyline. Already two recommendations. Good to see it works.

Backup
The vm's in this environment must also be backed up. I have choose to use the backup solution from Veeam, V10. I don't know if Veeam currently supports vSphere 7, but it works in my lab.

Conclusion
VMware has released multiple enhancements and improvements with vSphere 7. vSphere 7 remains the strong engine of a modern SDDC. In addition to vSphere7, VMware has also released VMware Cloud Foundation 4.0 and VMware Tanzu. There is a lot to read and learn about all the new and enhanced VMware products.